Back to all posts
Posted on
New Students - WELCOME - Some info for you HERE!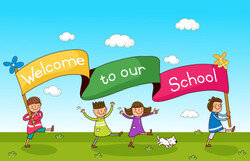 Hello New Students,
My name is Mr. Siedlecki and I will be your Principal.  Most students call me Mr. S.  I would like to welcome you to NDA.  We are looking so forward to having you at our school.  I know that coming to a new school can be stressful and exciting at the same time.  We want to try to help you transition to our school in the best way we can.  I have included some video links below to share with you some of the great things that happen at NDA.  Please click on the links below.  
Have a great summer and we will see you soon.
CLICK THE LINK HERE - https://youtu.be/v24Onv3C9Rk
CLICK THE LINK HERE AS WELL - https://youtu.be/aUCTLOK9MMY